Kitchen Cabinets Long Island
Work with our skilled craftsmen to get a FREE estimate on your custom cabinet project.
We carry the best stock of
Kitchen Cabinets, Long Island
. We pride ourselves on supplying custom cabinets to the Brightwater community. For over 35 years our family has designed and installed everything from cabinets to countertops and baseboards. Our service is unparalleled and comes in several styles and options. FREE estimates available on every scope of work. You'll love the design concepts that will transform your space into something beautiful. Envision your home in custom build beauty. You'll love the look of cabinets made to express your style. Start your custom design project today with a FREE estimate. Brightwaters Cabinets can help you add a little bit of class and style to your home. You will be amazed at the intricate results of custom built cabinets. Work with our skilled craftsmen to get a an estimate on your custom cabinet project. Start with basic build and made-to-fit cabinets and keep the base, but transform the entire room. Resurfacing cabinets is extremely cost effective. You don't have to start over. Save what you already have. Call today for your FREE estimate.
Match your style
Take the time to carefully match your color with the design of the remainder of your room. Our expert staff members can help you choose a wonderful color combination that will accent the entire room and make it come to life. With over 35 years of experience, our staff is more than happy to help you select the perfect colors for your space.
Call today for customized solutions!
631-665-2466
Please fill out this short form and we will get back to you as soon as possible with a reply. Thank you.
[ninja_forms id=1]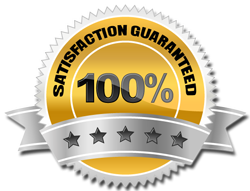 ---
Competitive Pricing On All Work! Call 631-665-2466